LOM PRAHA provides low-cost M701 engine solution to L-29 operators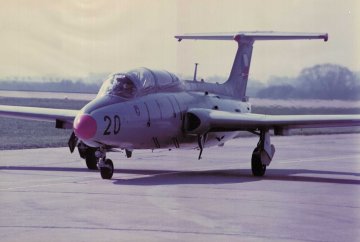 To help operators of L-29 aircraft LOM PRAHA company comes with a technical solution that enables the extension of the TBO to M701 engines. Based on the individually proven technical condition of the engine it is enabled, under certain maintenance tasks prescribed by technical documentation, to perform the extension of existing TBO time and further allow the operator to operate the aircraft without significant economic costs associated with the engine overhaul.
The technical solution has been assessed and approved by the Civil Aviation Authority of the Czech Republic and the specified type of M701c-500 engine maintenance was included to the authorized approvals of LOM PRAHA as the maintenance organization for civil aviation technology complying with PART-145 and L-8/A.
Current civil aviation faces increasing operation of L-29 Dolphin aircraft with M701c-500 engine in the original condition. Many of these engines are stored in the warehouses of the operators and have exceed their specified TBO in years to overhaul, which is necessary to restore the airworthiness of the engine. Prescribed flight hours, which causes operational wear-out, was not used completely by the operators and potential overhaul brings considerable financial costs for them.