Mi-2 procedure training simulator modernization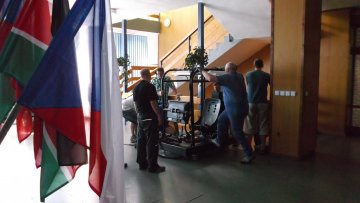 In LOM PRAHA Flight Training Center, CPT simulators (Cockpit procedures trainer) are used during the flight training of pilots and flight engineers. These simulators allow the practice of the handling of the aircraft,various functions and scenarios, such as:
locations and functions of various switches in the cockpit 
emergency and standard aircraft procedures
flight crew coordination 
In Q1 2014, the Mi-2 CPT simulator was modernized by the OEM manufacturer, a subsidary of LOM PRAHA - VR Group a.s.. The scope of the modernization was the installation of new hardware, new software, as well as new projectors to improve the visual perception of the pilot.