The quality of our work is proven by the conditions, in which the helicopters, aircraft, engines and gearboxes are safely used. Whether it's the hot and mountain Afghan regions, humid coastal climate of Nigeria or subtropical Vietnam, our products always provide reliable service. During the years, in which we have been dedicated to servicing the Mi series helicopters, the machines repaired by us have been used many times in all the diverse climatic and geographic conditions all over the world. For example the Mi-17 and Mi-171 helicopters of the Czech Army, that we service and upgrade, have successfully participated in armed forces exercises beyond the Arctic Circle, in Israel and Afghanistan.
Apart from helicopter, aircraft and aggregate servicing, we also offer warranty and after-warranty service as agreed with a customer. We provide a warranty for our work and our standards considerably exceed the market practice. For example we offer 500 hour warranty for helicopter engines and gearboxes in the price of a repair. If required, our service team is ready to perform a service trip to our customers.
Quality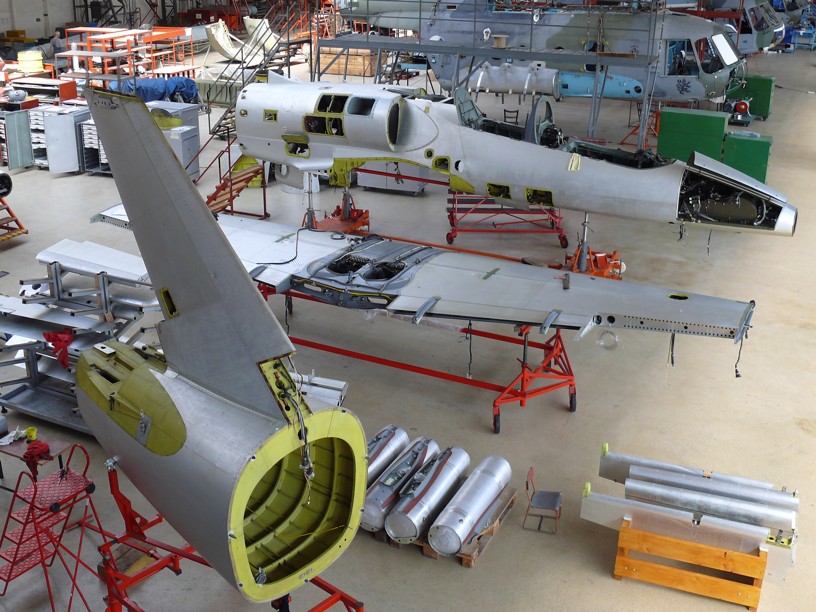 The priority of the state-owned enterprise LOM PRAHA is to offer customers quality products and services that are in line with their needs and expectations. The Quality Policy of the LOM PRAHA s.p. company, which is certified according to ISO standards ISO 9001:2015, ISO 14001:2015, ISO 45001:2018 and ISO 27001:2013, is built in this spirit. The state-owned enterprise also holds the international military certificate AQAP 2110. On a national and European scale, we hold certifications and authorizations issued by EASA, the Civil Aviation Authority of the Czech Republic and the Department of Military Aviation Supervision of the Ministry of Defense of the Czech Republic. LOM PRAHA s.p. is the holder of a SECRET classification certificate, which was issued to him on the basis of a security check carried out by the National Bureau of the Czech Republic.
The company's unique position on the world market is confirmed by the possession of internationally recognized certificates of the design offices Motor Sich and FED and a number of other system, type and customer quality certificates.
We a member of the following organizations:
| | | |
| --- | --- | --- |
| | | |
| Defence and Security Industry Associationof the Czech Republic |   | Association of the Aviation and Space Industry of the Czech Republic |