LOM PRAHA General Partner of the Future Soldier Exhibition & Conference 2012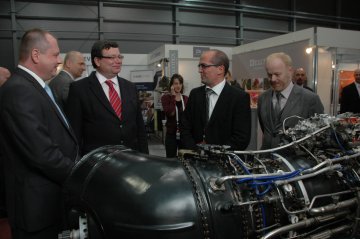 Company LOM PRAHA, a leading MRO company of Mi-type helicopters, became the general partner of the 10th anniversary Future Soldier Exhibition & Conference 2012 (FSEC), which is considered to be one of the greatest military and economic events in Central Europe.
From 17th to 19th October 2012 FSEC fair in Prague, Czech Republic hosted over 100 exhibitors, 21 co-exhibitors from 22 countries and 45 delegations from NATO, EDA, AFCEA, EUROPOL and states that are attractive export destinations for the defense industry. Many innovations were introduced at the event focused on meetings with military chiefs, defense industry delegates and manufacturers of military equipment and technology, who met in Prague in a number of almost 7000. Significance of the event for LOM PRAHA was mainly in bilateral negotiations with foreign delegates from NATO and EDA structures. On the occasion of this important and successful event LOM PRAHA organized a celebratory gala evening in its Hangar no 51 at 24th Air Base in Kbely.